Barry was commissioned by the Wildlife Habitat Trust to create the artwork for the 2007 UK Habitat Conservation Stamp Program. Modeled on the U.S. Duck Stamp Program, the UK Habitat Conservation Stamp has been instrumental in raising funds to conserve wildlife habitat, as well as supporting important wildlife conservation programs in Britain and other European countries.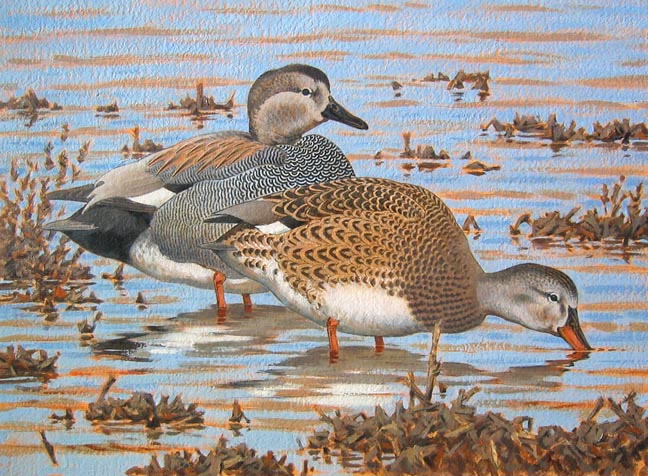 Barry is the first American artist to create a UK Habitat Conservation Stamp. For the 2007 stamp, he painted a pair of Gadwall standing in shallow water.
Barry also painted a habitat scene that surrounds a block of six stamps on the Decorative Mini Sheets published by the Wildlife Habitat Trust, and he produced an additional watercolor for the First Day Cover envelopes.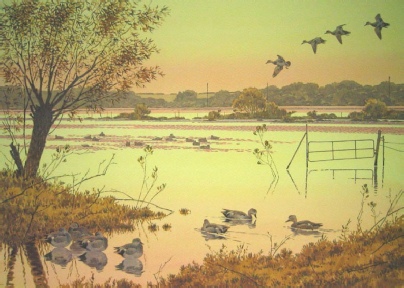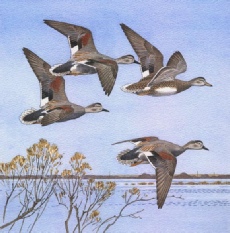 artwork for stamp sheet surround
artwork for first day cover envelope
To learn more about the UK Habitat Conservation Stamp Program, visit the Wildlife Habitat Trust website:
www.wht.org.uk