In August of 2004, Barry joined a group of international nature artists in Great Britain to help raise funds for an ambitious habitat restoration project. Named the Great Fen Project, this undertaking will create a 3000 hectare wetland in Huntingdon and Peterborough, England.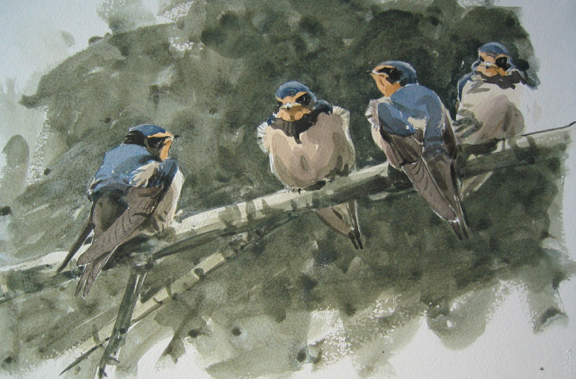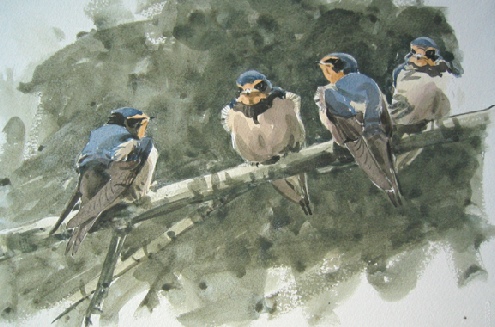 Young Swallows , Woodwalton Fen
August 25, 2004 watercolor, 11" x 16"
The artists worked at Woodwalton Fen and Holme Fen National Nature Reserves - the only remaining natural wetlands in what was once the largest inland Marsh (or "Fen") in great Britain. Home to many rare and declining species, these fens will form the core of the future Great Fen Reserve.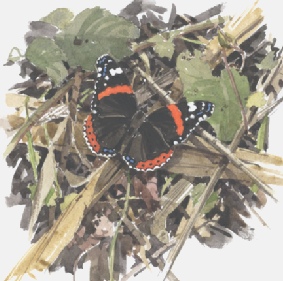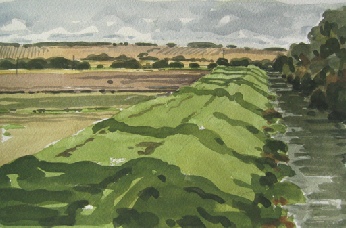 Red Admiral - Woodwalton Fen
August 27, 2004 watercolor, 6" x 6"
Edge of the Fen - Woodwalton Fen August 27, 2004 watercolor, 11" x 14"
During Barry's week at the fen, he painted landscapes, birds, butterflies, dragonflies, plants and even fish! His work, along with that of the other participating artists is showcased in a handsome full-color book, entitled THE GREAT FEN , published by Langford Press (see link below).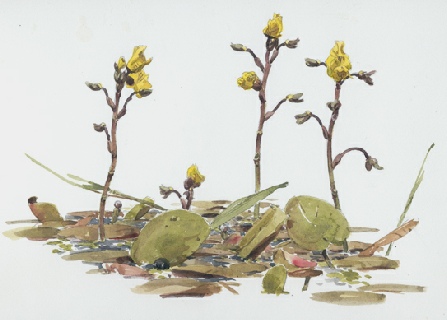 Greater Bladderwort -Woodwalton Fen
August 25, 2004
Watercolor, 11" x 14"
To learn more about the Great Fen Project visit:
www.greatfen.org.uk
www.langford-press.co.uk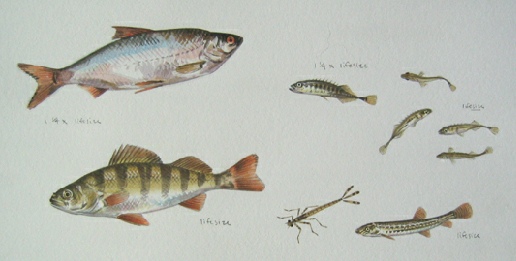 Fishes of the Fen
Woodwalton Fen
August 26, 2004
Watercolor,
11" x 14"